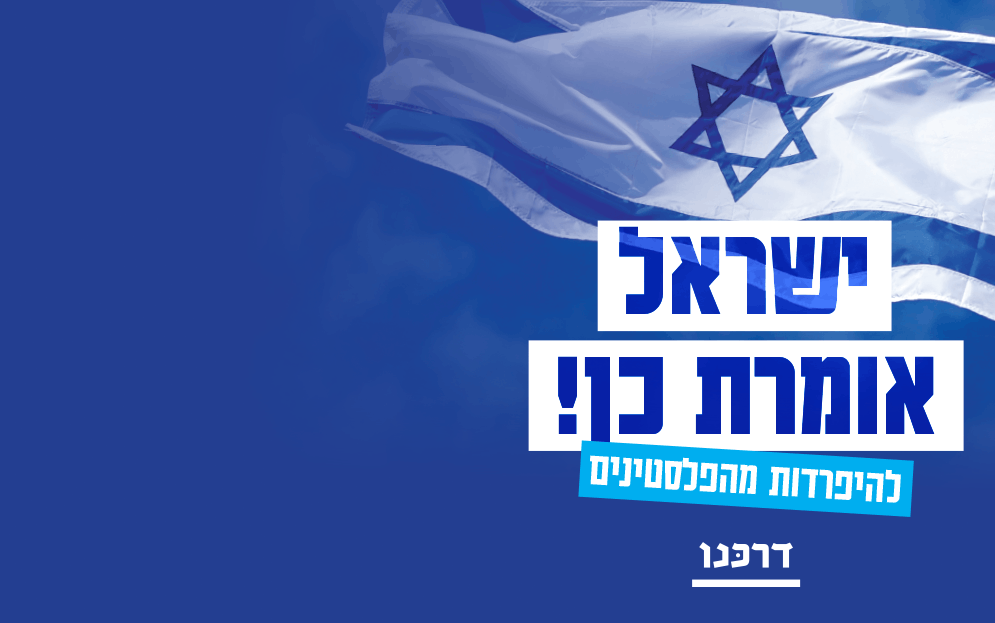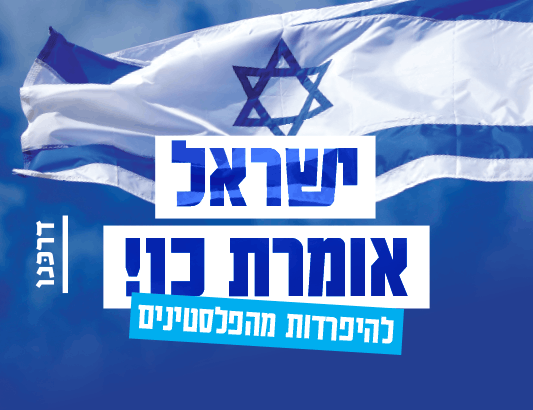 The time has come for us to decide our future—to say yes to a safer Israel, yes to a Jewish and democratic state, yes to separation into two states.
After so many years of uncertainty, a window of opportunity has opened to us, one that we can not let pass us by. The situation across the Middle East, combined with the international climate, means that the time is ripe for a solution to our conflict with Palestinians. That means that means now is the time to make the interests of the Israeli people absolutely clear: we want to reach a diplomatic agreement which will protect the security interests of Israel's citizens, establish permanent and defensible borders with our neighbors, and finally separate into two states.
The state of Israel is our home—our only home. We fought for this nation, a country born from the hopes of our grandparents, the land upon which we will watch our children grow. For decades, people we know and love, soldiers and citizens, have paid the ultimate price to defend life in this country. We cannot allow ourselves to give up on Israel. We must protect her, keep her strong, secure, and united. Now is the time to act. Now is the time to stand up for our security, our shared values, and our vision for the state we wish to build. We are Israelis, and we say yes—yes to Israeli interests, yes to a diplomatic agreement, yes to separation into two states.